There are many things that people do to draw the eye's attention, or pop in their surroundings. To be seen is to be validated and assured of your existence. We all have different relationships with this gaze.

High Vis' is a presentation on visibility, inspired by the reflective spray paint used for safety in the bush, the citrus trees in Menton, and dressing for the cold.



Works were created in-situ at the
Lamington Drive Gallery
in Collingwood, Victoria. The program ran for 8 weeks, and was open to the public during the extent of the creation. In the spirit of full transparency, I heavily documented the process on my instagram. Sharing works in progress and other parts of the process each week.
This project holds great value to me and is a real turning point in my career. It marked my first exhibition, influenced a location move (Brisbane → Melbourne) and was an incredible exersize in learning what kind of works I wanted to make.

What follows is a break down of each part. ⇣⇣⇣
❶
On Recycled Paintings
Upon entering the residency program, I had a note that featured several exhibition ideas – the result was a blend of a couple. A big part of my work is people, fashion and nature. High Vis' too explores these themes, but additionally I was interested in this idea of recycling found paintings from Op Shops and the idea of waste free art. One thing that deters me from creating traditional pieces is its waste creation, why I tend to favour digital works over paper-based. So it's a big consideration when I do create traditionally, always very careful not to waste.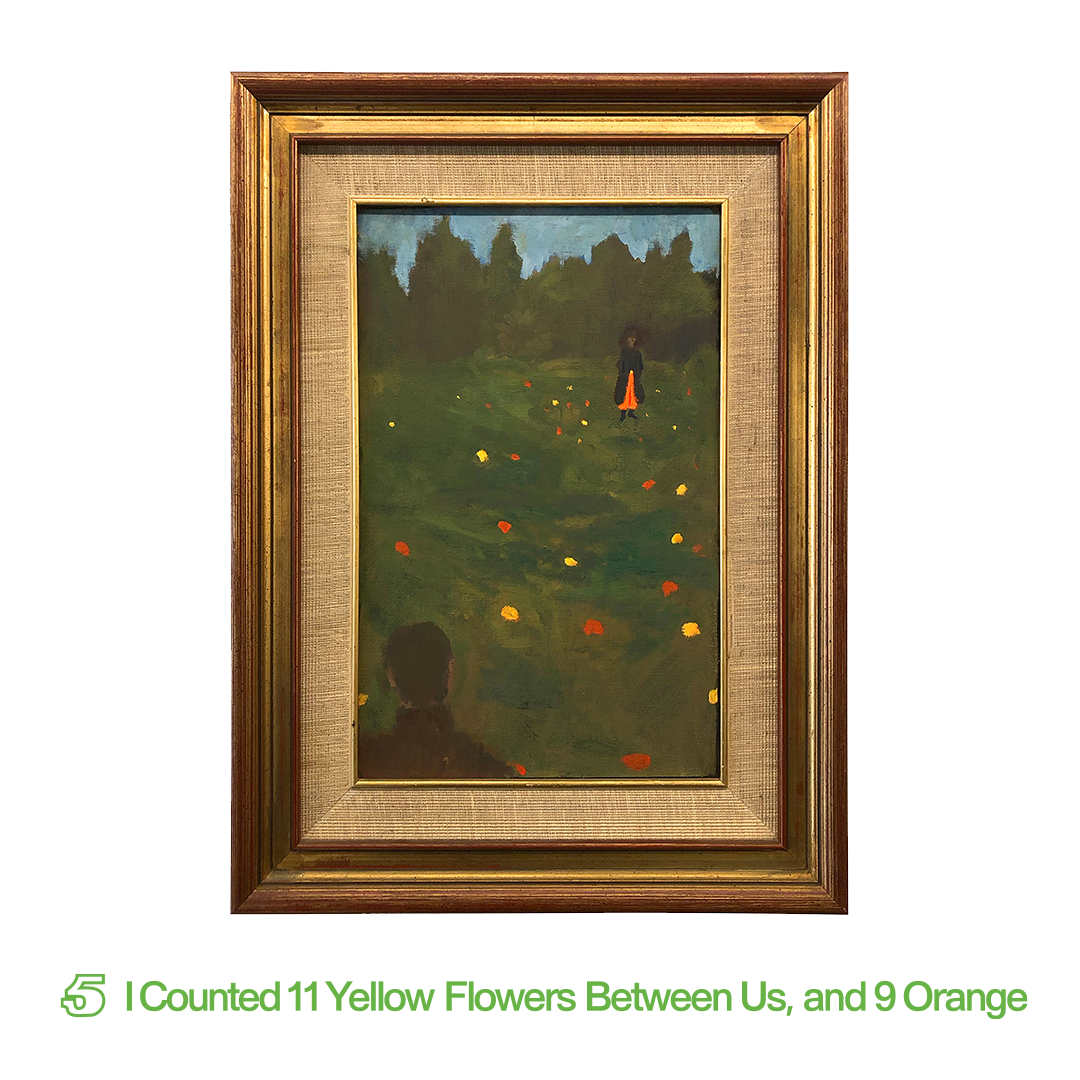 It's standard to start with a blank canvas, so starting with a complete picture was absolutely new. Some pieces took and left parts of the original, exploring this idea of
showing history,
whilst others neglected the origanal piece entirely to show something else.
Sourcing 2nd hand paintings for the framed works in High Vis' was a suprisingly interesting experience in and of itself. Going to every op shop to find "the right" one, each frame had to be appealing and the surface had to be available for paint (i.e. not glass/covered, a surface that was ready for paint).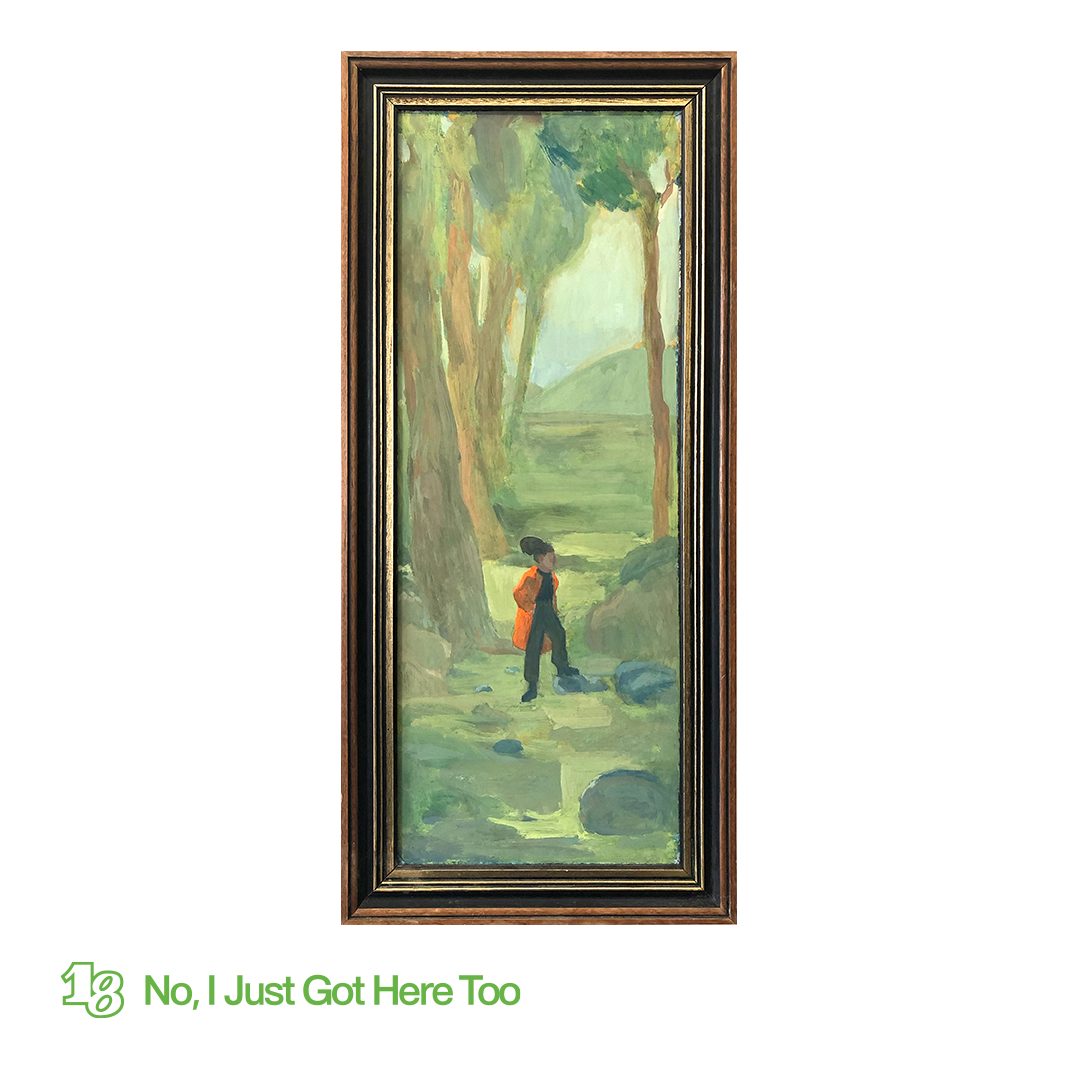 ❷
On Paper
The works on paper explore a combination of graphite and gouache, inspired by the figuritive works of Egon Schiele and the cypress trees in Figueres, Spain.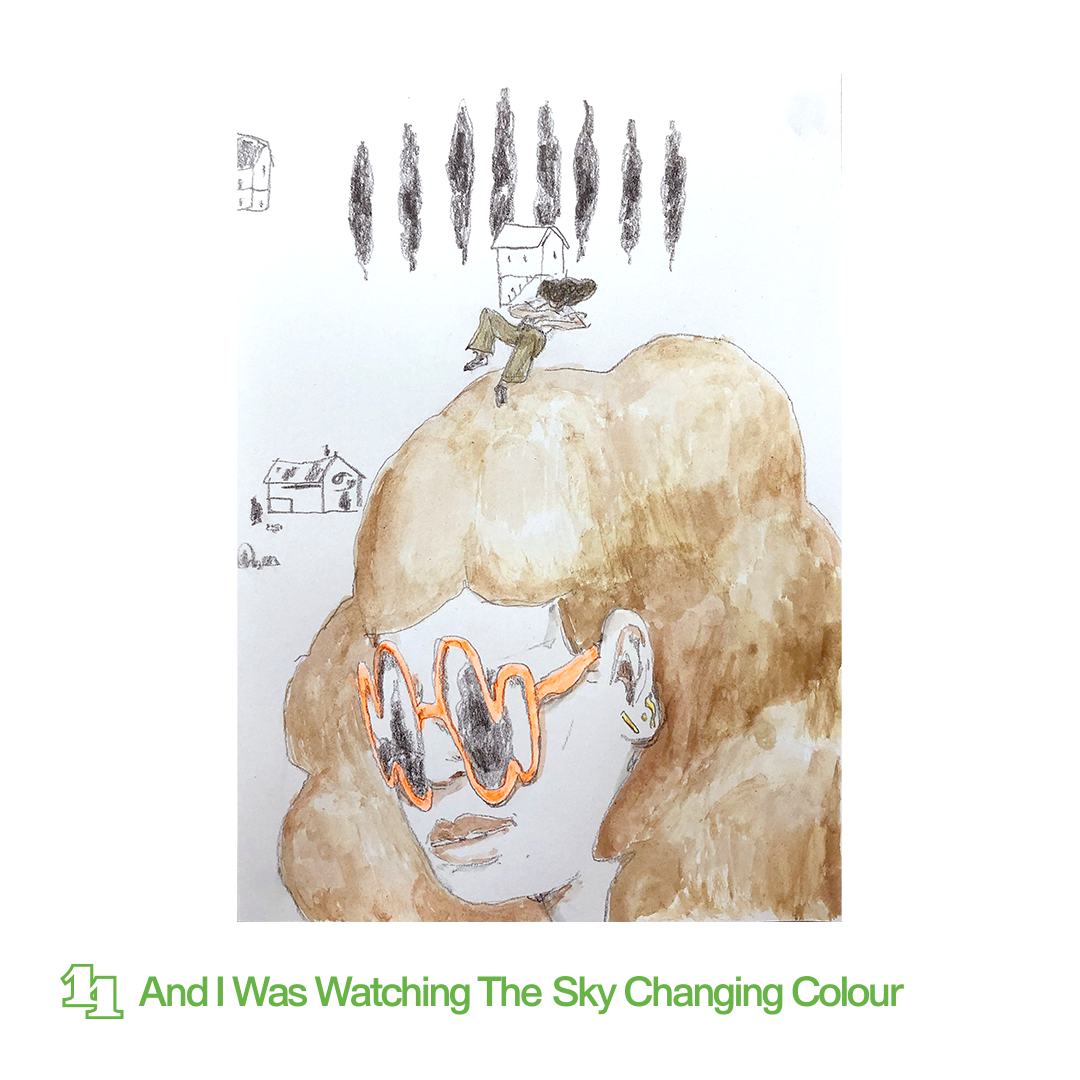 ❸
On iPad

The works on iPad were inspired by the citrus trees in Menton and the south of France. Exploring small moments surrounding the citrus trees at sunset.
❹
Memorabilia


During the process I explored what memorabilia for the show could look like, something that anyone could afford – vs the 1 of 1 nature of paintings. As is the purpose of memorabilia, creating these works for the exhibition brings back memories of it – something more lasting.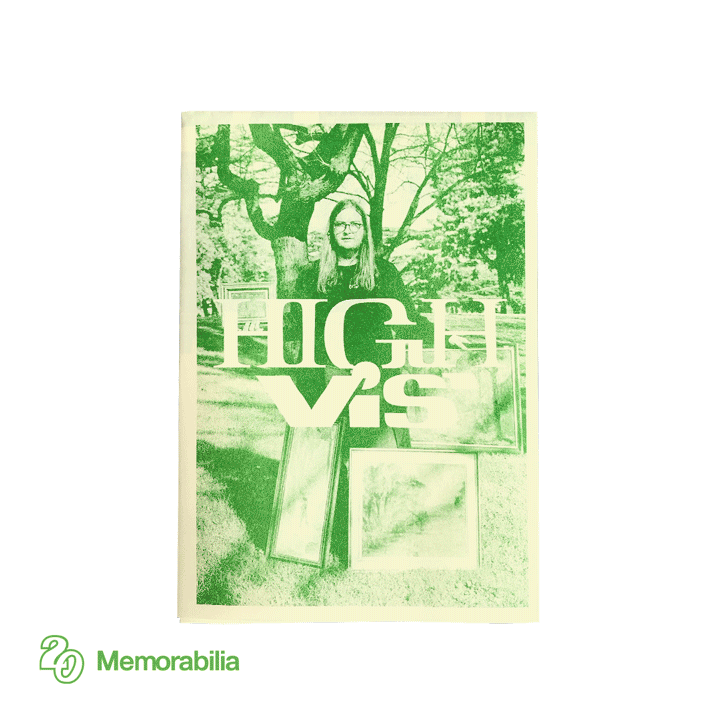 Limited run of t-shirts and risograph A2 take home posters are still available.
Reach out
if you're interested.
❺
Process